Our philosophy.
'N Style Salon supports the philosophy of "Giving back" to our community, as well as our staff and guests. Our staff contributes personal time to that cause through their involvement in The Carol House, Santa Clarita Food Pantry, Breast Cancer Foundation and Locks of Love.

It is my pleasure to welcome you to The Carol House.   My sister Carol was diagnosed with breast cancer in 2004.  For seven years, she had many treatments including surgeries, radiation and chemotherapy.  She was the bravest person I have ever known.  Despite everything she went through, she always had a smile on her face, a positive attitude and I can still hear her say "I have breast cancer but it doesn't have me".

In the last few years of Carol's life, she had an idea to help people who had breast cancer.  She wanted to make sure they had a comfortable place to live while they were sick.  She was very thankful that she had a nice home, a supportive husband and a loyal dachshund.   She was always happy to be able to go home after her treatments.  Carol isn't here to see her idea become a reality, but she is in our hearts and is guiding us to help families who have been touched by breast cancer.

The Carol House has started with one house, this house IS Carol's house and I am looking forward to a future with more Carol Houses to help many more families.
Sincerely,

Cathy Libitsky
President, The Carol House

Come be apart of 'N Style Salon's, third annual DecemberToy Drive benefiting the Toys For Tots foundation!Bring an unwrapped toy and help put a smile on a child's face this holiday season!

In the month of November 2012, for the third year in a row, 'N Style Salon will be collecting can goods in benefit of the Santa Clarita Food Panty. These goods will help numerous families within the Santa Clarita Valley put food on the table this Holiday season. Contact the salon for more details regarding the food drive.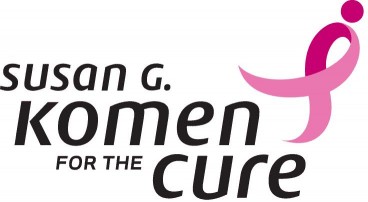 During the month of October 'N Style dedicates a portion of sales to the Susan G. Komen Foundation.  Last year we raised over $3,000.


Locks of Love is a public non-profit organization that provides hairpieces to financially disadvantaged children in the United States and Canada under age 21 suffering from long-term medical hair loss from any diagnosis.

Through out the year 'N Style Salon donates shampoo, conditioner, brushes and funding to the Santa Clarita FOOD PANTRY.
"If you can't feed a hundred people, then just feed one."