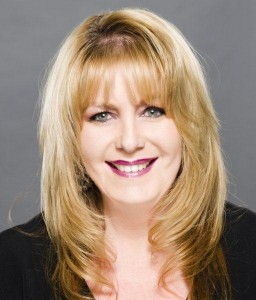 Terri Benedict – Stylist
  Terri is a resident of the Santa Clarita Valley and has settled here for her career in Cosmetology.  Terri has always had a great passion for the uniqueness of the Hair and beauty industry, going back to her first hair cut while she was in Junior High School. After attending Woodman Beauty College 25 years ago, and joining the N'Style team 11 years ago, Terri still takes pride in advancing herself and her love for this industry.  Terri has committed herself always staying up on the latest of education and prides herself for having the privilege to train under James Albert and some of the best Platform artist that L'Oreal Professionel has offered. She firmly believes that being uplifting and listening to her clients and achieving the looks they desire are the keys to a complete look.
Some of Terri's specialties are; up- do's, robust Red colors, highlighting as well as hair cutting design.  Terri has also found a new excitement for the Keratin smoothing products that are now the hype of the industry.  She feels that they give women an alternative to the daily struggle of dealing with tough tresses. Terri is truly all about the dedication of beauty.