Some call her an artist, while others call her an educator. She's been referred to as dynamic, creative and passionate: yet others consider her an unassuming woman with a quiet confidence. Weave all of her qualities, talents, and accomplishments together and you have TIFFANY.
TIFFANY is a known hair designer with more than 22 years' experience in the hair industry. She has worked with Di Pietro Todd, L'Oreal Professionel and Redken artist teams for years and has developed her own method and technique.
TIFFANY offers her techniques and knowledge of being a color specialist for ordinary people like you and me. She makes every client feel special and gives her undivided attention to each new creation.
TIFFANY not only creates a hair cut that compliments your facial features, but she understands which designs work best with your unique hair texture. TIFFANY is gifted with curly, frizzy, and kinky hair, She can straighten hair with a technique that leaves hair healthy and shiny, using no harsh chemicals. From your longest lengths to your shortest creations she truely enjoys all hair cutting designs.
*TIFFANY is available, by appointment only
Angela Carpenter – Stylist
Angela is located in the Santa Clarita Valley. She has been creating unique styles for 14 years now and has built an amazingly dedicated clientele. She specializes in color, both alternative and natural and loves creating cuts that are as unique as you are. She is educated by Loreal professional color, cut and up do courses as well as Dipetro Tod for curly hair cutting and styling and Balayage  highlighting. She has also taken Vidal Sassoon coloring and cutting courses as well as traveling to work with some celebrity stylists. She enjoys creating updo's for your wedding, photo shoots or special events. She is avail for in salon parties, on site events and traveling. She has crafted her extension services to create a highlight effect, also to add volume and length. She is always advancing her education, learning the newest techniques and styles to keep you beautiful. Check out some of her creations online.
"ROCK ON! "
Amanda Ryan – Stylist
Amanda finished her technical training and received her license in 2003. Over the next two years Amanda worked in an advanced apprenticeship where she developed a higher standard of work and devotion to her craft. In 2006 Amanda joined the L'Oreal Professional team and became a part time educator. She believes that teaching has been and continues to be the best and most important form of education. Amanda attends bi-monthly trainings to keep her abreast on the latest trends, techniques and products and believes that her continued education adds to her consistency and creativity. She has attended extended education at The Di Pietro Todd Academy in San Francisco, has worked with top stylists in the industry such as Malcolm Edwards, Jo Blackwell-Preston, and Amit Abraham, and has completed training in keratin smoothing treatments. Amanda Ryan specializes in hair color varying from natural techniques and the more avant-garde, and has a passion for corrective color. She enjoys giving her guests styles that complement both their natural features and their everyday lifestyles, and creating up hair fashions for those very special occasions.
Amanda has been an asset and a creative driving force with L'OREAL PROFESSIONNEL, for some time now. She is always on top of new innovations in technology, as well as emerging styles. What makes her special is her personable attitude and dedication to the service of her clients. Amanda is a special blend of talent, style and attitude that we all look for in a hair care professional.
-Denny Grimmet of L'Oreal Professional
Brianna Viera – Stylist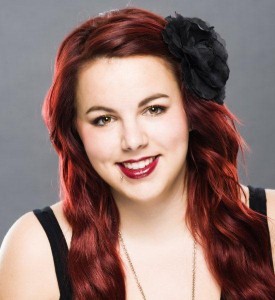 How many people can say that they truly love everything about their job? Brianna Viera is proud to say she does. Brianna has had a love affair with hair since she was a child. Throughout her childhood she constantly had her hands in hair, whether it was cutting, styling and dyeing her friends' and her own, or doing up-dos for the school dance teams. She chose to attend Paul Mitchell The School in Sherman Oaks to further pursue her passion. Brianna joined the talented team at 'N Style Salon in 2009 because she believed it embodied a home more than a salon. At 'N Style Salon we make sure to continually be involved in advanced education to ensure we meet our clients needs. Brianna is now using L'Oreal Professional Hair Color and styling products. She is also certified in the Keratin Smoothing Treatments that will take away frizz and make your hair more manageable. Brianna treats each up-do like a work of art, making sure every hair is in it right place and always assuring the styling is perfect for her client's special occasion. Brianna has a unique and creative outlook when it comes to hair. Whether it is off-the-wall, cutting edge color or a more natural and low maintenance style, she'll help you find the balance that is just right for you.
Lauren Haberkorn – Stylist
Lauren recently moved over to N'Style Salon in March of 2010, where she plans to develop new and perfect her skills as a hairdresser. Happily doing hair for 6 years now, shows how much she loves being involved in the hair industry! She has a thirst of knowledge for keeping up with the constant change within the hair industry. Working hands on with L'Oreal color and professional products helps her achieve the best results! One of the most recently trends Lauren has chosen to take part in is the Brazilian Blow-dry Advance. With this service she is helping her clients achieve a more smoother, added shine and salon blow out each time they style their hair. She has a passion for creative colors and cuts! Being in this profession fits Lauren because, she is a people person and loves working with people and helping them feel better about themselves. Lauren prides herself on customer service and her ability to create a style that her clients can leave the salon feeling confident that can do it themselves. Look forward to seeing you!
Terri Benedict – Stylist
Terri is a resident of the Santa Clarita Valley and has settled here for her career in Cosmetology. Terri has always had a great passion for the uniqueness of the Hair and beauty industry, going back to her first hair cut while she was in Junior High School. After attending Woodman Beauty College 25 years ago, and joining the N'Style team 11 years ago, Terri still takes pride in advancing herself and her love for this industry. Terri has committed herself always staying up on the latest of education and prides herself for having the privilege to train under James Albert and some of the best Platform artist that L'Oreal Professionel has offered. She firmly believes that being uplifting and listening to her clients and achieving the looks they desire are the keys to a complete look.
Some of Terri's specialties are; up- do's, robust Red colors, highlighting as well as hair cutting design. Terri has also found a new excitement for the Keratin smoothing products that are now the hype of the industry. She feels that they give women an alternative to the daily struggle of dealing with tough stresses. Terri is truly all about the dedication of beauty.
Emily Clemens – Stylist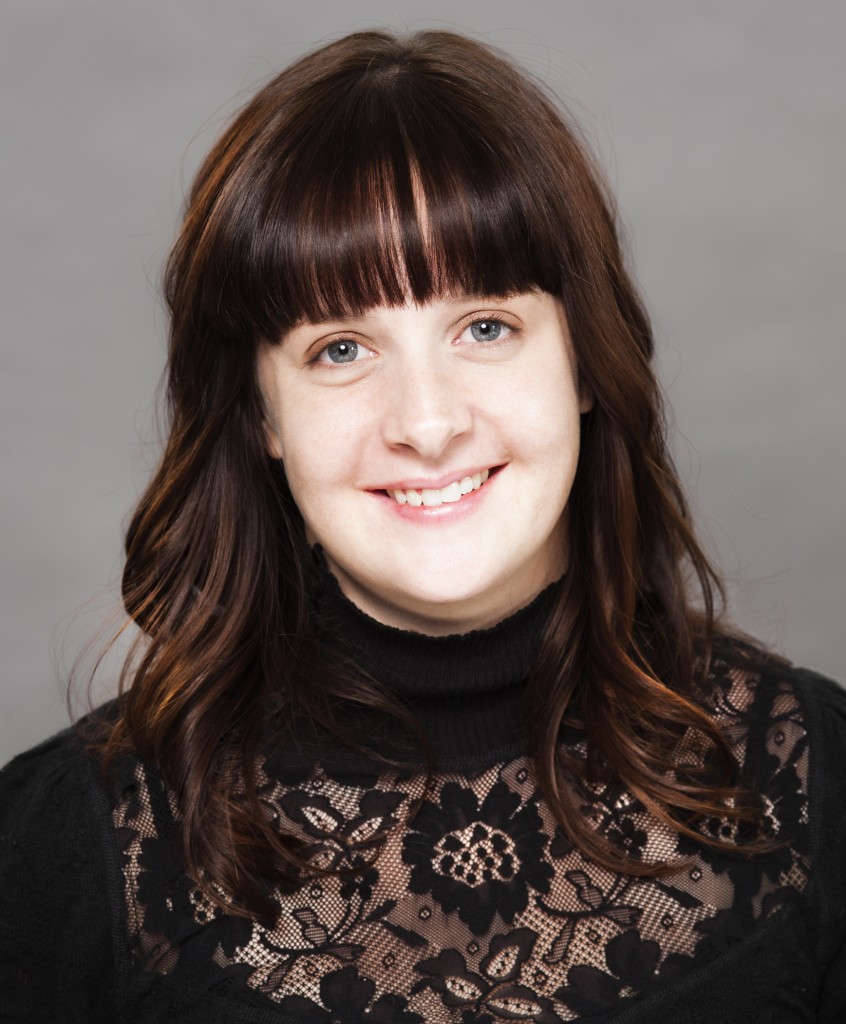 Joining the N'style team in fall of 2010, Emily has lived in SCV her whole life. Prior to her six years behind the chair emily worked ten years in the fashion world. Now her love for hair, and making people feel good is her passion. Understanding and building a bond with her clients is really important to her. She also guides clients to carry on skills of styling and taking care of their hair. Emily is always thriving to know whats happening in the hair world & continuing her education. Educated and pass user of Schwarzkopf and Redken color, she now uses L'Oreal professional hair color. Her most resent education was by platform artist Vivian Grimaldo on the technique of balayage. a technique in which beautiful natural looking highlights are created. So if your wanting classy or tasteful hair, or a bit raw and edgy . Emily is here to help guide you in the right direction for you and your lifestyle.
Andrea Lewis – Stylist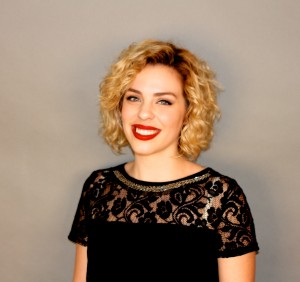 Andrea has always had a passion for hair and makeup. Hair is her canvas to create a customized professional piece of art. She graduated at the top of her class at Paul Mitchell the school and also received an award for the makeup honors program. Andrea was one of the two that graduated with makeup honors under her belt; she enjoys creating bridal looks to high fashion as well as special effects. When Andrea joined the N' Style team she knew she was right where she was supposed to be. Being apart of this salon is like being apart of a family. Andrea is a makeup specialist that can create a look for any event that will compliment you and bring out your best features as well as pairing a hairstyle to complete your look! Andrea loves what she does but what's really important to her is making sure her clients know that she truly cares.